Surgical Orthodontics
---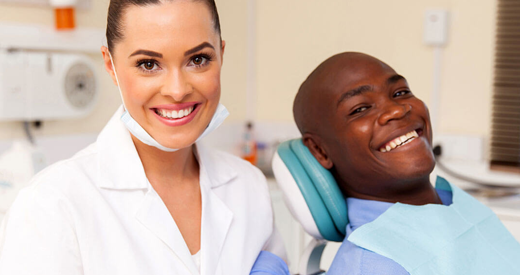 At Orthodontics Exclusively, our team of orthodontic dentists is ready to assist you. We offer orthodontic surgery, including orthognathic surgery, which is also known as jaw surgery. Whether you have jaw joint pain and swelling, or are suffering from a misaligned bite, our surgeons will use surgical orthodontics to treat your dental condition. Oral and maxillofacial surgery is often part of a total orthodontic treatment that may also involve getting braces. Learn more about orthodontic surgery at Orthodontics Exclusively prior to your appointment at one of our dental offices.
Benefits of Orthognathic Surgery
Before getting any surgery, patients want to know what the benefits are, and orthognathic surgery is no exception. With this type of orthodontic surgery, we provide an array of benefits depending on the type of surgery.
Whether a patient needs to reposition their jaws and bite, or is in need of correcting a jaw abnormality, these are some of the benefits:
Corrects the malalignment of the jaw bones

Repositioning of the jaws and teeth

Serves to improve functionality of the jaw bones

Helps improve a person's bite
Choosing a professional dental office like Orthodontics Exclusively in Florida is also important for any patient's successful recovery after surgery. We provide emergency care, as well, in case you have a sports, auto, or work related accident. Contact our office immediately and we will get you in to see an orthodontic dentist.
Reduce Jaw Joint Pain With Surgery
A major reason why patients come to see our orthodontic surgeons for dental surgery is to minimize pain. If you are suffering from a jaw joint disorder or abnormality, for example, this can lead to chronic jaw pain and a reduced quality of life. Here are some ways that jaw joint pain can improve the quality of life for an individual:
Solves temporomandibular joint (TMJ) disorders

Reduces joint pain in the jaw joint

Helps with pain when chewing or biting down

Eliminates jaw clicking and locking
We also offer additional services, such as Invisalign® and braces, to continue to improve jaw joint health and jaw realignment. Braces of any kind are generally followed up by a retainer for long term jaw and teeth repositioning.
How to Learn More About Surgical Orthodontics in FL
As you shop for the best orthodontic surgeon in Florida, consider the reasons why you should choose Orthodontics Exclusively. Along with providing our patients with braces and Invisalign®, we offer early orthodontic treatment. Contact us today at one of our four Florida offices, including Fort Myers, Cape Coral, and Lehigh Acres.