Spark Aligners
---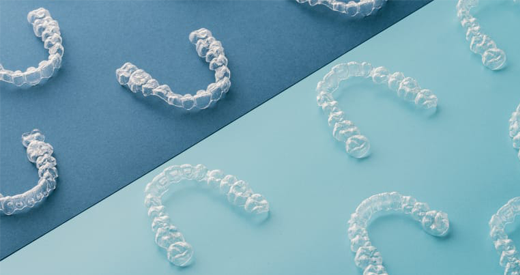 Do you or your child need braces? If so, Spark Aligners might be the alternative to traditional braces you have been looking for. But what are Spark Aligners?
What Are Spark Aligners?
Spark Aligners are made with a special material called TruGEN. The TruGEN material is almost completely invisible. That means Spark Aligners are clearer and less noticeable than other similar aligners.
Why Choose Spark Aligners Over Other Aligners?
Aside from being almost completely invisible, Spark Aligners are also more comfortable than their competitors because they have scalloped, smooth edges. This makes them more comfortable than the other leading brand of aligners. Spark Aligners are also less likely to stain than other aligner brands as well. So you don't have to worry as much about drinking tea, coffee, etc.
Additionally, Spark Aligners are specially designed to be more efficient and effective when it comes to tooth movement. That means they have been designed to work faster. Another feature of Spark Aligners is that they improve your oral health by preserving your gum health.
How Fast Do Spark Aligners Work to Straighten Teeth?
How long Spark Aligners work to straighten your teeth will depend on your specific situation, so it will be different for everyone. However, Spark Aligners are made with a material called TruGEN that offers more advanced and sustained force retention, as well as better contact with the surface area of your teeth. And because of that, Spark Aligners are capable of working faster than other similar aligners.
As we mentioned, how long it takes for Spark Aligners to straighten your teeth will be different for everyone. However, on average, most people will begin to see some minimal movement within the first week or two. But you will definitely see noticeable changes somewhere around four to six weeks after starting your treatment.
Are Spark Aligners Safe?
Yes, Spark Aligners are safe. In fact. Spark Aligners are BPA, latex, mercury, and phthalate-free.
How Many Hours a Day Do I Have to Wear Spark Aligners?
If you want your treatment to be effective, it's best to wear your Spark Aligners for at least 22 hours a day. Ideally, you should be wearing your Spark Aligners continuously except when you are eating or brushing your teeth.
How Many Spark Straightening Trays Will I Need in Total?
The number of trays needed to straighten teeth will be different for everyone. However, for example, if your treatment is expected to last for 12 months or so, you will likely need between 20-24 different sized straightening aligners in total.
Do You Need an Orthodontist in Fort Myers, FL?
If you need an orthodontist in Fort Myers, FL, or any of the surrounding areas, please Contact Orthodontics Exclusively today.